Please Note: To pay via PayPal please select the $USD option. All other payment options are available for both currencies
Are you ready to take your Confidence and Self-Esteem to new levels?
Across the next 14 days you will learn what Confidence and Self-Esteem really are, you'll learn the patterns and processes that give you confidence or take it away and with that knowledge you'll also learn how to choose the right pattern.
The goal of this course is simple..... to give you the knowledge and tools to create your own Confidence and Self-Esteem Mindset so that, no matter what situation you are in, you're confident that you can handle anything......... how does that sound?
I know what it is like to have low self-esteem and a lack of confidence, I've been there and I lived there for many years. It held me back from doing the things I wanted to do, from going to the places I wanted to go, from meeting and talking to the people I wanted to meet..... it stopped me being me! What has it stopped you from doing?
"Confidence is the most beautiful thing you can possess" - Sabrina Carpenter
Each of the 14 days will present you with core information on what confidence and self-esteem are and how you use that information to create those things in you. There are exercises for you to complete and challenges for you to undertake that are all carefully designed to help you move into your new Confidence and Self-Esteem. By the end of this course you'll know how to turn your confidence on and having running with you wherever you go.
You can imagine, for a moment, a time in the past when you wouldn't have felt confident and no matter how much you wanted to be there or do that..... you would have shied away. But now that you have Confidence running through you, there is no stopping you! Imagine having the confidence to do the things you want to do and do them with ease, imagine having the self-esteem to be who you want to be in any situation...... how does that feel?
"Self Confidence is a superpower. Once you start to believe in yourself, magic starts happening!"
Your journey to Confidence and Self-Esteem starts here..... have the confidence to say YES and we can get started!
Click one of the buttons below and we can go on this journey together..... got on, say YES!
Enroll Now and Get Started Today!
What others are saying...

I Love These Online Courses
"I love Grahams online courses. They are affordable and credited and taught in a very professional way. I've learned so much and I'm excited about helping others with what I have learned as well as being able to help my self. Thank you Graham!!"
"I really enjoyed having the ability to be to have these great classes and to be able to take your time. The classes are well done and you can not beat the price. Trust me I know. So thank you and keep doing what you do."

"The education provided by The Priority Academy is of the highest order. I can recommend this school and the instructor without reservation. Thank you for your contribution to the art of helping people."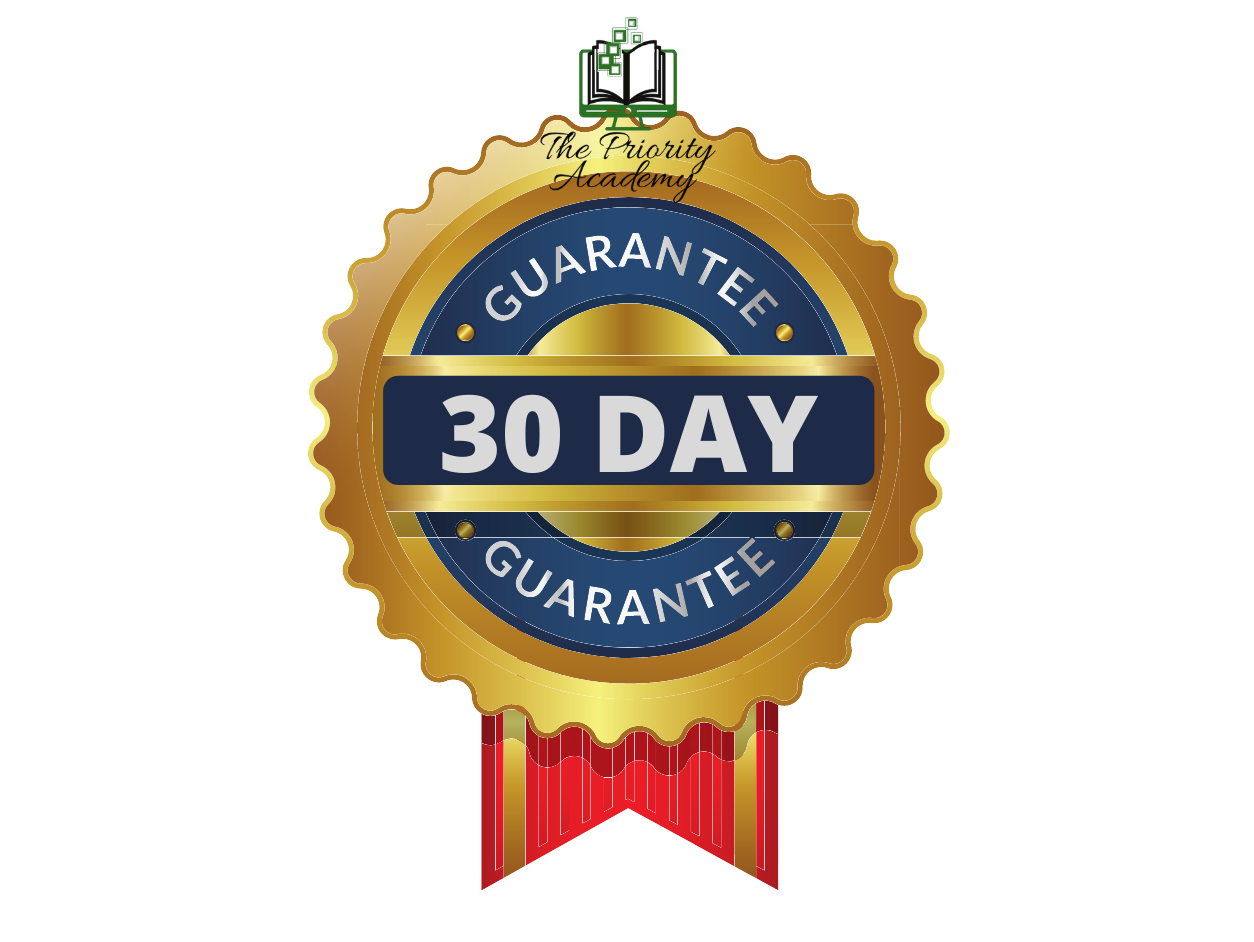 Our "Quality Guarantee" to you is that if, for any reason, you don't like the course you can claim your money back within 30 days of purchase..... No questions asked!
Enroll Now and Get Started Today!
Please Note: To pay via PayPal please select the $USD option. All other payment options are available for both currencies
Start your Confidence and Self-Esteem Journey Now