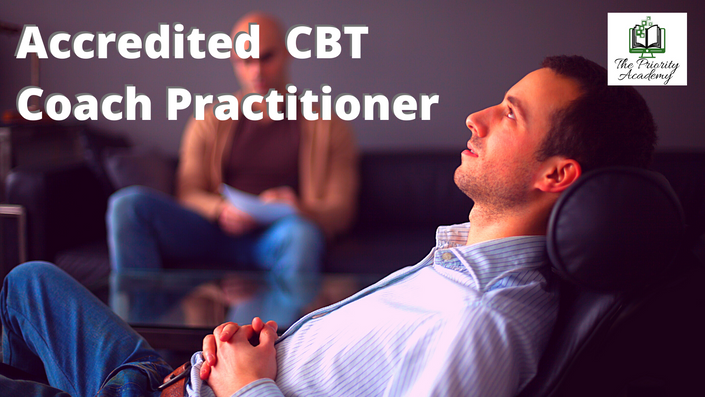 The Priority Academy CBT (Cognitive Behavioural Therapy) Coach Practitioner Accreditation
Combining the powerful CBT framework with an effective coaching framework to create a powerful modality for change
Payment options available in £UK and $US

This CBT (Cognitive Behavioural Therapy) Coach Practitioner Accreditation Course is a fully comprehensive and accredited course that takes you from beginner to expert level in the world of CBT and a CBT Coach Practitioner.
Within this CBT Course you'll discover everything from the basics of CBT and the CBT framework, to a CBT Coaching framework and through to the tools, worksheets and strategies that will help you to become proficient in the world of a CBT Coach Practitioner.
Over the last 20 years, CBT has become one the best known and widely used Psychotherapy sectors due to its simple to use framework and its powerful processes. Whether it be to help with emotional issues such as depression, anxiety, stress, overwhelm, anger and frustration, or to overcome unwanted behavioural issues, CBT is an effective method of helping people to create real change in their lives.
** Please Note: This CBT Coach Practitioner Course is FULYY ACCREDITED with the Complimentary Therapists Accredited Association (CTAA) and The Priority Academy is Fully Accredited as a Quality Distance Learning Provider, also with the CTAA - Membership Number: 10662322. On completion of this course you will be able to claim your CBT Coach Certificate of Accreditation from The Priority Academy and a Practitioner Accreditation Membership from the CTAA (details contained within the course).
That's right......... you will become an Accredited CBT Coach Practitioner!
"There are a variety of techniques to help people change...... these techniques are called Cognitive Behavioural Therapy or CBT" - Irving Kirsch
Whether you want to learn and use CBT to help other people, or you want to help yourself with the tools that CBT has to offer..... or maybe a bit of both, this course contains everything you need to know to do exactly that. Not only will you learn all of the tools, strategies and techniques that CBT has to offer, you will also be able to work alongside me within the videos as I incorporate "experience videos" in to all of my courses. This allows you to take the learning deeper in and retain more of the knowledge so that you can be effective with it right from the outset.
Once you have followed the course through to it's conclusion you will be able to:
Follow the simple to use CBT framework for helping others and yourself
Use all of the tools and worksheets provided within the course to help create change in peoples lives (and I've added a whole section of additional tools / worksheets at the end of the course)
Understand how emotions and behaviours are formed and how to help people change them to improve their life.
Be an effective part of the ever growing helping industry and be a conduit of change for your clients.
"The happiness of your life depends on the quality of your thoughts" - Marcus Aurelius
Payment Options: If you would like to pay via PayPal please select the $US options. All other payment options are available in both currencies.
There's a good chance that you are interested in learning more about CBT, otherwise you wouldn't be looking at and reading this right now. You've maybe heard about CBT, read about it or even done some work on it in the past and you've probably looked at a few other CBT based courses. You are looking to take your learning on the subject of CBT to the next level so let me assure you that you have found the right course for you. It's time to say yes and get involved, it's time to say yes and get started on this journey towards being a Certified CBT Coach Practitioner.
I would like to extend to you my personal invitation to join me in this course and I would be hugely grateful if you would allow me to be your instructor, your guide, your coach on this exciting journey into the world of CBT. Will you join me?
All you have to do is say yes to my invitation and hit the "Buy Now" or "Enrol Now" button and we can start our journey together...... the fascinating journey into the world of the CBT Coach Practitioner...... come one, say yes now!
"It is in your moments of decision that your destiny is formed" - Tony Robbins
Of course, you are completely covered by Udemy's 30 day money back guarantee and if you have any questions you can get hold of me via the private messaging function, I'm only to happy to say yes and help!
I'm looking forward to sharing all of this information with you, CBT and helping others to improve their lives are passions of mine and I can't wait to share that passion with you. So hit the Buy Now or Enrol Now button and let's get started.
PLUS: Get a Full 30 Day Money Back Guarantee with No Questions Asked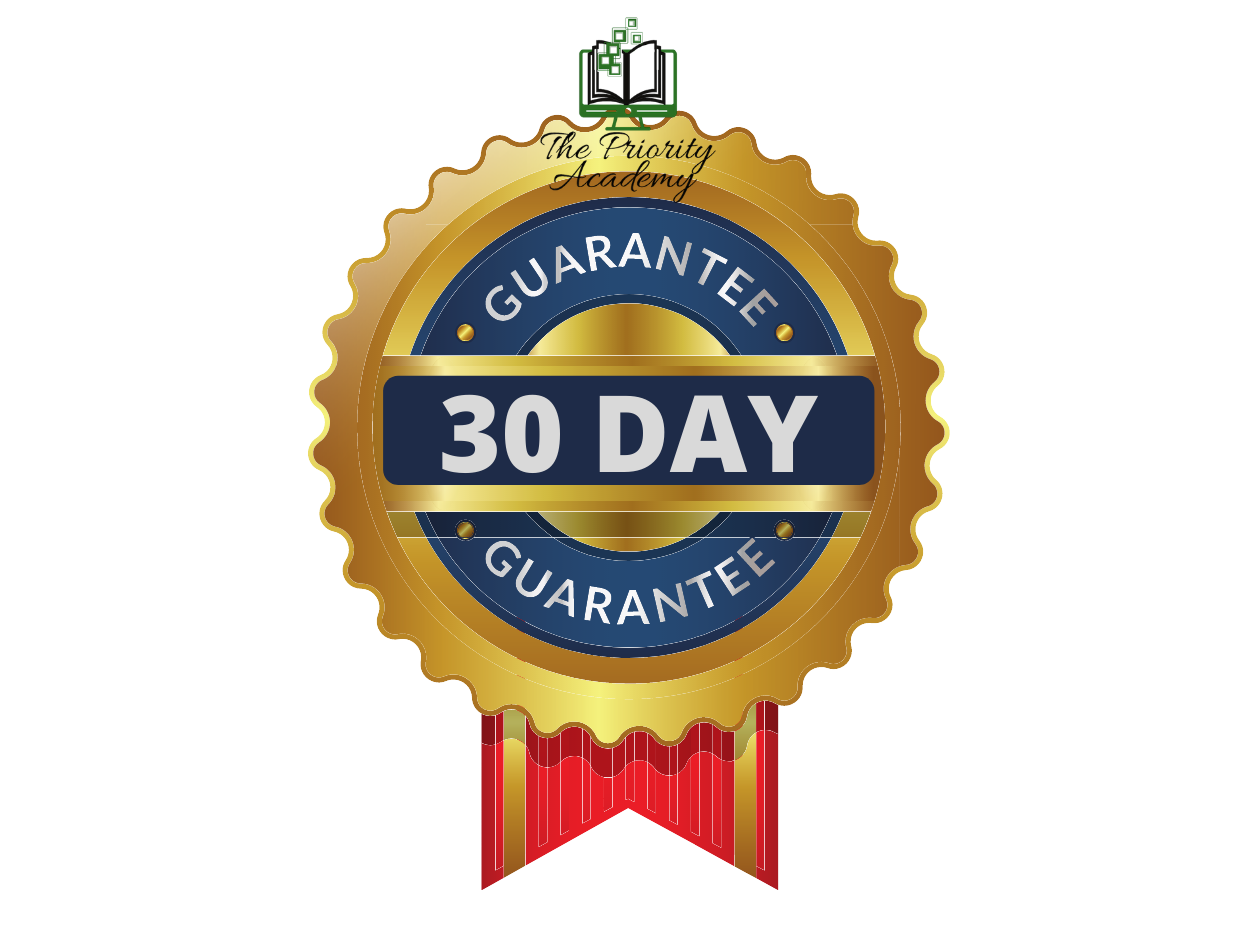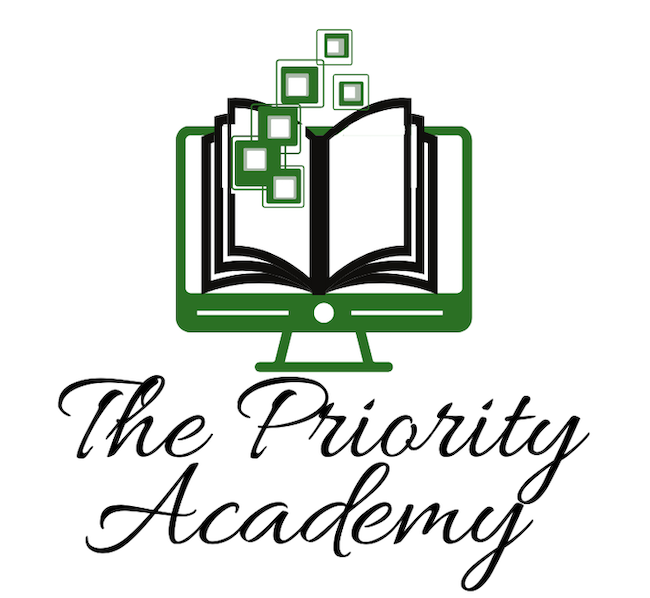 "I've enrolled in most of Graham's courses. I find him very engaging, very easy to listen to and to learn from. It's like listening to a friend talking.. If that makes sense.. You don't switch off out of boredom. You can tell he loves his work and the content he delivers. I 100% recommend his courses and his community"
Kelly Connell via TrustPilot

Your Instructor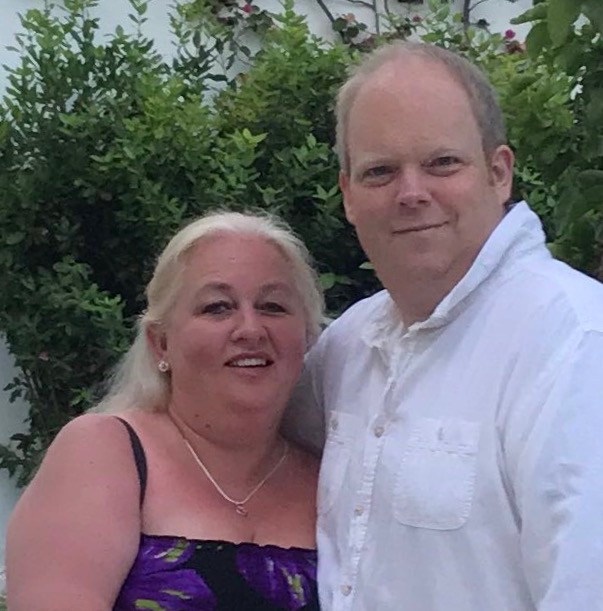 Graham is an International Best Selling Instructor with over 100,000 students having enjoyed his courses to date. He is the creator of The Priority Academy, a place of learning and growth to help people move into and be successful within the Helping Industry.
One of Graham's key driving forces is to remove the barriers to the Helping Industry by producing high quality, accredited courses at affordable prices. As The Priority Academy develops it is fast becoming the go to place for those wishing to enter the Helping Industry and is creating a community to help and support everyone.
Over the last 15+ years Graham has developed himself in to an expert in Human Emotional and Behavioural Psychotherapy while becoming a leader in the areas of Strategic Life Coaching, NLP, EFT/TFT, Mindfulness, CBT and Multi-Discipline Psychotherapy. Through his teaching, he helps people to fulfil their dreams of joining the incredible helping industry as Helping/Psychotherapy Practitioners while also assisting clients from around the world to achieve their life's goals, dreams and ambitions.
Bringing his own brand of Training and his innovative thoughts on Strategic Life Coaching, REBT (Rational Emotive Behaviour Therapy), NLP (Neuro Linguistic Programming), EFT (Emotional Freedom Techniques), Mindfulness, CBT, Psychotherapy and Leadership, he now teaches people how to "Live Life on Your Terms" through the medium of online video courses and Speaking engagements.
Over 20 years ago Graham was diagnosed with Anxiety, Depression and Stress all at the same time and was prescribed medication by his doctor. However he never fulfilled that prescription and decided instead to dedicate himself to the study of those conditions so that he could find his own way out. This lead him to the arena of Life Coaching where he discovered, not only the answers of how to help himself but also the tools and strategies to help others. After training with some of the worlds top Coaches and Therapists such as Tony Robbins, Chloe Medanes, Mark & Magli Peysha and Peter Thomson, Graham is now at the cutting edge of the helping industry
A successful entrepreneur in his own right, Graham has spent many years working as a Strategic Life Coach, Business Consultant, Speaker and Author and now uses his commitment to developing life strategies that help people make positive changes while helping them to create their life on their terms.
His passion for his work is only topped by his passion for his family - his Wife Paula and his Daughter Carrie-ann are at the heart of everything he does and his dedication to them is unyielding.
"Live Life on Your Terms"
Frequently Asked Questions
When does the course start and finish?
The course starts now and never ends! It is a completely self-paced online course - you decide when you start and when you finish.
How long do I have access to the course?
How does lifetime access sound? After enrolling, you have unlimited access to this course for as long as you like - across any and all devices you own.
What if I am unhappy with the course?
We would never want you to be unhappy! If you are unsatisfied with your purchase, contact us in the first 30 days and we will give you a full refund.
It's time to make that right decision, it's time to say yes and get started on the journey to becoming a CBT Coach Practitioner.
Click the Enroll Now button and let's go!